About the Artist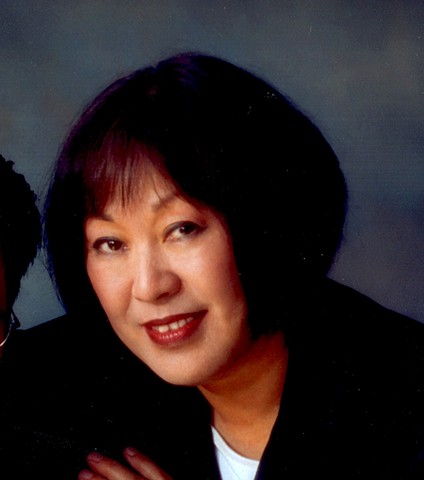 CHUN HUI PAK came to the United States from Seoul, Korea. Her Fine Arts studies began at Indiana University and culminated first in 1984 with a Bachelor of Fine Arts (BFA) from the School of the Art Institute of Chicago (SAIC) and then in 1986 with a Master of Fine Arts (MFA) in painting and Print Making from Yale University School of Art. Still later, she extended her studies to Printmaking at the Center for Creative Studies (CSS) in 1995 and again in Printmaking at the La Romita School of Art in Umbria Italy in 2011. As a painter, Ms Pak creates stimulating and thought-provoking abstract art that brings awards and accolades, including the 1998 "Creative Artists Grant" ArtServe Michigan award; the 1999 Michigan Fine Arts Competition "Best of Show; and the 2007 Curator Award from Art Micro Museum in New York City. In 2009, she made the Austin American Statesman's "A" List of artists, was interviewed by station KLRU in her studio in 2010 and was praised in an Austin Chronicle article by art critic Wayne Alan Brenner in 2012.
Ms Pak actively exhibits her work. In 2017 she has two solo exhibitions planned: one at Cindy Lisica Gallery Houston, Texas in September and another at LuminArte Gallery in Dallas, Texas in November. Affiliated with Davis Gallery in Austin, she participated in a three person show "Take Three" in 2013. In 2014 she participated in group shows both in Fort Worth and Austin as well as a solo exhibitions at her Canopy studio in Austin during the East Austin Studio Tour (E.A.S.T.) in 2015 and 2016. In 2010 solo exhibitions of her work took place at the Wolf Kahn Studios at the Vermont Studio Center, Johnson, Vermont, and at the Central Texas College's Oveta Culp Hobby Library Gallery. In 2009 solo exhibitions of her work included "Chun Hui Pak, Artist" at E.A.S.T. 2009 and "An Artist's Chronicles" at the Campus Gate Art Gallery of Young Harris University near Atlanta, Georgia. In 2008 other solo exhibitions of her work took place in Saulsbury Gallery in Temple, Texas, Cultural Activities Center; and Sherry Washington Gallery in Detroit, Michigan.
Ms Pak also participated with other artists in numerous group shows, including exhibitions at Martin Museum of Art in Waco, Texas; Stephen F Austin State University in Nacogdoches, Texas; along with the Art MicroMuseum and Scope New York in New York City. Overall, she has exhibited her art in six states and in Ontario, Canada.
Ms Pak recently served as a juror panelist for the Asian American Resource Center Project for the Art in Public Places Program for the city of Austin, Texas, and she also performs volunteer work as a member of the Killeen Civic Art Guild. Earlier, she served as Korean Community Liaison for the Friends of Asian Art; as Board Member for the Korean American Women's Association of Detroit Metro Area; and as President of the Korean American Artists of Detroit Metro Area in Michigan. Still earlier, she served as Exhibition Committee Member for the not-for-profit Detroit Focus Gallery where she organized an exhibition of Asian American art perspectives: "Looking to the Far East".
Chu Hui Pak's art has been collected by Corporate and private collectors both nationally and internationally. Some notable collections include: Cobo Hall Sports Center in Detroit, Michigan; Korean Embassy, Ottawa, Ontario (Canada); TPC Group, Houston, Texas; and Austin Hotel at University of Texas, Austin, Texas. Ms Pak maintains a studio at Canopy in Austin, Texas and northwest of Austin where she resides with her husband. In addition to her passion for oil painting and printmaking, she enjoys gardening, hiking, travel, and reading monthly literary selections with her book group.